Why Join the Community of Sponsored Partner Businesses on Shalooka ?
Shalooka is a growing digital business listing community that leverages its partners, both sponsored and ones enjoying the free features. in a powerful and positive fashion. For clients with no or less digital presence Shalooka is a perfect solution to promote their business by boosting the SERP rating for particular products and services. Your clients are more likely to find your services or products online if you list them on Shalooka, either using free features or by taking advantage of sponsored posts at a bargain price.
We also provide an excellent collection of small business ideas as well other guides and blogs which render very valuable information to startup businesses.
Funding and finances for small businesses
and many others in the blog section.
Backlink – Guest Post Service as Features Business Blog – Some Facts Check
Shalooka is a High Authority, mature, reputable business listing website which is fast growing and used by hundreds of small businesses.
We are willing to work with credible Home/small businesses, Services and starts-ups to promote their services and products.
We also feature a matured Android App that is used for business listing management and search.
We have new content and businesses posted on our website every day via our App.
Our Website is high performance and we run our servers and database from cloud-based dedicated servers with dedicated IP addresses.
Guest Post – Featured Blog Service – What We need from you ?
Single Cover image – JPG – 1000(Width) * 600 (Height). Ideally less then 200 KB. Smaller the size better the performance.
Content up to 1000 words in MS word format, formatted with headings and margins.
Up to two back-links in content, anchored with keywords of your choice.
You may give out your businesses contact details in the content should you wish to reveal them to the world.
Email us the package in zip format to shalooka.plc@gmail.com with Your Business name in subject.
We highly recommend to provide us with alternate email /Phone details to improve communication process.
We shall get back to you once we have reviewed the content details.
If you do not hear from us please use the web contact form and send us a reminder. Please double check your SPAM folder.
Guest Post – Featured Blog Service – What You will get for your Money ?
Once the review process is successful, Your work is done. Sit back and relax.
We shall publish the Featured content and send you the URL.
Our Website is very active on indexing scene hence new URLs get indexed within few days.
Last but not Least – The Cost for the Service
Payment is due as soon as content is published.
One OFF Cost – 50 USD and your sponsored link will be permanent.
We shall email you the payment links over email.
We do not store your payment details and use a 3rd party for payment processing.
Guest Post – Featured Blog Service – Contact us
If you didn't hear from us in a couple of days, we strongly recommend you checking your SPAM folder.
With due respect, We do not work with Gambling, Adult content, and any other Service which promotes Spam culture. If in doubt, contact us.
Guest Post – Featured Blog Service – Check out Our Partner Businesses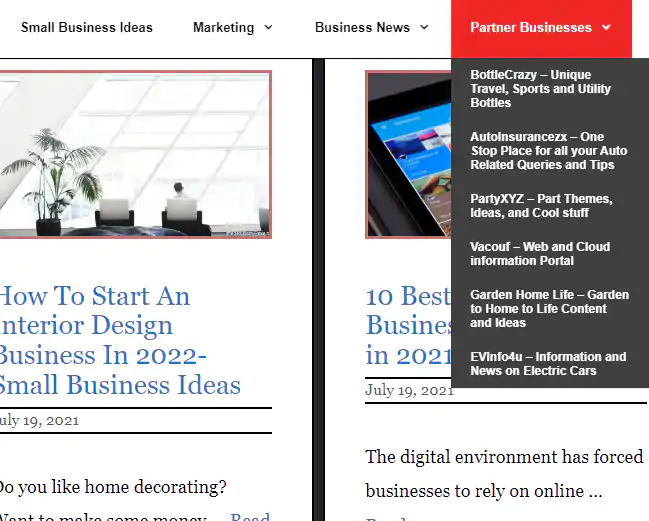 © shalooka 2022